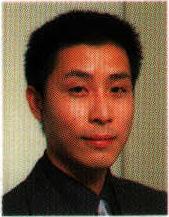 Tatsuya Hamazaki
(浜崎達也,
Hamazaki Tatsuya
) (Ibaraki, 1973) è uno scrittore e mangaka giapponese. Il suo lavoro di scrittore spazia dalla letteratura e i manga alle sceneggiature per videogiochi e serie animate. Tra le sue opere più importanti ci sono i romanzi di One Piece e dei
Cavalieri dello zodiaco
per la collana J Books.
Love & Destroy
Romanzi tratti da One Piece, sia dal manga che dai film che dall'OAV ONE PIECE: Taose! Kaizoku Gyanzakku
.hack//Legend of the Twilight
.hack//Roots
Zettai Shonen
Ad blocker interference detected!
Wikia is a free-to-use site that makes money from advertising. We have a modified experience for viewers using ad blockers

Wikia is not accessible if you've made further modifications. Remove the custom ad blocker rule(s) and the page will load as expected.