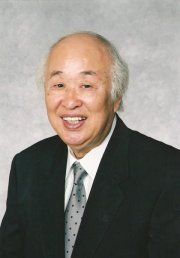 Seiji Yokoyama
(横山 菁児,
Yokoyama Seiji
) (Hiroshima, 17 marzo 1935) è un compositore e autore di colonne sonore giapponese, noto soprattutto per aver composto le colonne sonore di anime come Capitan Harlock e
I Cavalieri dello zodiaco
.
Biografia
Edit
Yokoyama nacque a Hiroshima il 17 marzo 1935 e si diplomò come come compositore al conservatorio nazionale di Kunitachi nel 1957. Ha musicato molte serie d'animazione, cominciando con Capitan Harlock per continuare con tutte le serie e i film dei I Cavalieri dello zodiaco|Cavalieri dello Zodiaco.
In grado di spaziare tra numerosi stili (dal ritmo eccitato a quello malinconico), è stato ispirato da autori romantici come Richard Wagner, Gustav Mahler o Johann Sebastian Bach; nelle sue composizioni utilizza sia strumenti classici che moderni (come il mandolino o la chitarra elettrica). Particolarmente apprezzate dal pubblico sono state le musiche della saga di Asgard dei Cavalieri dello Zodiaco, in grado di valorizzare ed enfatizzare l'atmosfera glaciale e suggestiva del paesaggio e della storia.
Opere principali
Edit
Tokusatsu
Edit
Ad blocker interference detected!
Wikia is a free-to-use site that makes money from advertising. We have a modified experience for viewers using ad blockers

Wikia is not accessible if you've made further modifications. Remove the custom ad blocker rule(s) and the page will load as expected.